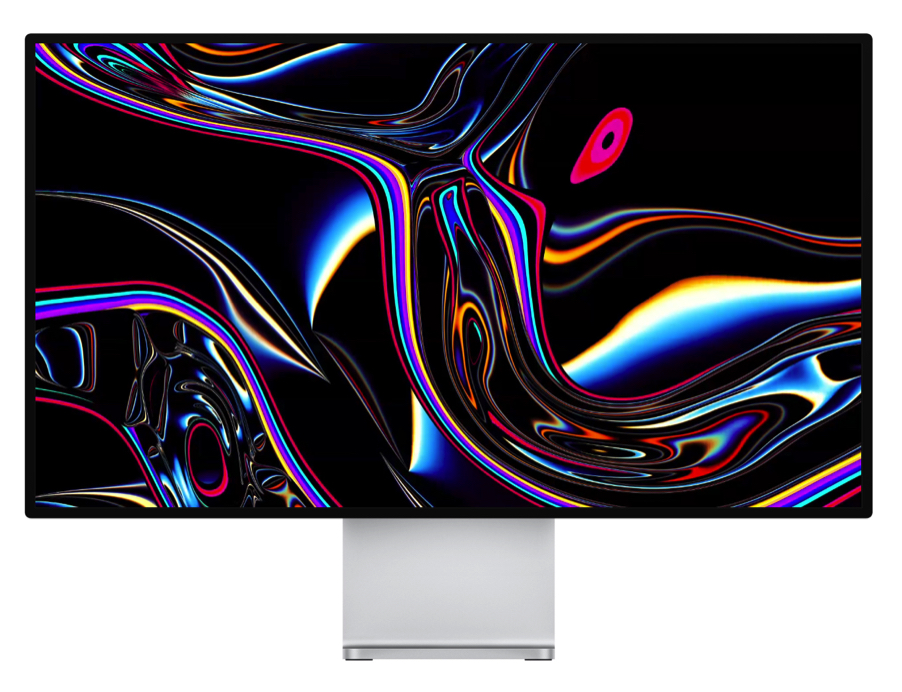 The first 32-inch Retina 6K display ever. Up to 1600 nits of brightness. An astonishing 1,000,000:1 contrast ratio and superwide viewing angle. Over a billion colors presented with exceptional accuracy. And dynamic range that transforms the professional workflow. Introducing Apple Pro Display XDR, the world's best pro display.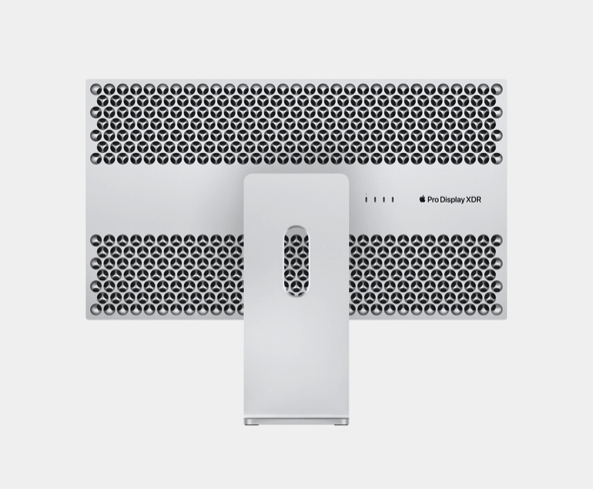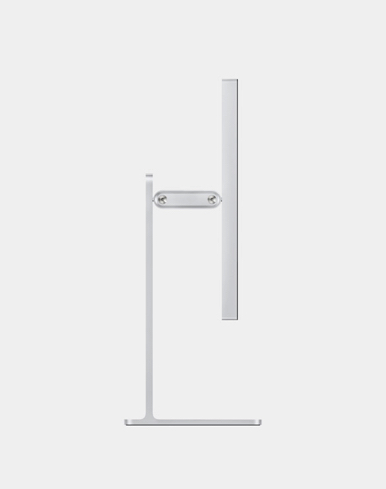 XDR. Dynamic range to the extreme.
The contrast your eyes see between brightness and darkness is very challenging to reproduce in a display, leading to the development of High Dynamic Range (HDR). With breakthrough backlighting technology, Pro Display XDR takes brightness, contrast, and color to a new level. Far beyond HDR, it's Extreme Dynamic Range (XDR).
A brighter idea.
Typical desktop displays have sustained brightness around 350 nits. Some pro displays exceed this, but most can only sustain it for short periods of time. Pro Display XDR produces an industry-leading 1000 nits of full-screen sustained brightness and 1600 nits at its peak.
It gives you the power to maintain extreme brightness without ever dimming. Along with efficient backlight control, this delivers outstanding contrast between the brightest brights and the blackest blacks. The result is an incredible 1,000,000:1 contrast ratio and stunningly real XDR imagery.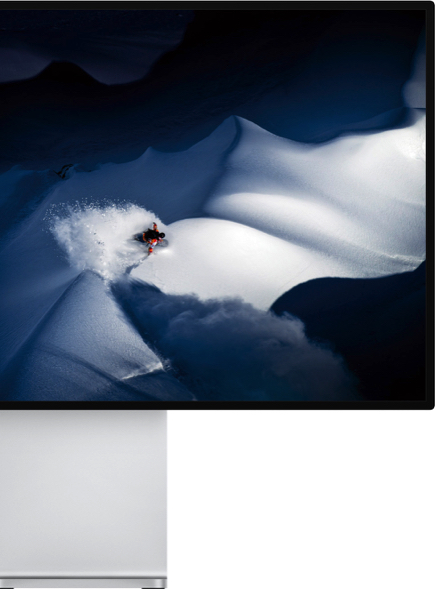 1000 nits
full-screen sustained brightness
1600 nits
peak brightness
1,000,000:1
contrast ratio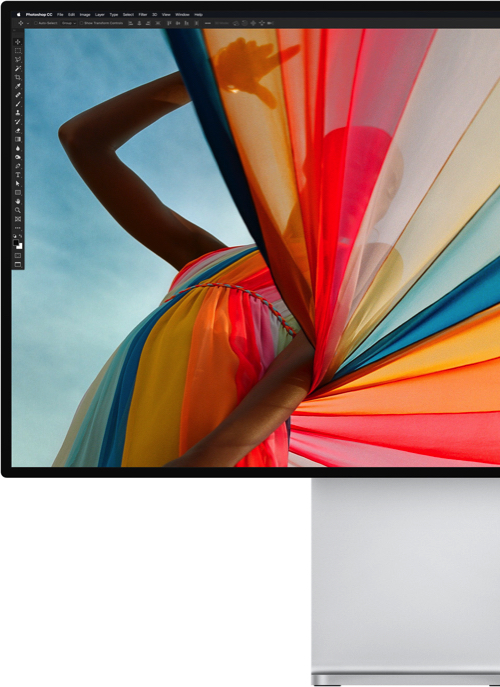 Show your truest colors.
Pro Display XDR always gives you the truest representation of your work. A P3 wide color gamut provides a color palette capable of creating the most vibrant imagery. With true 10-bit color, Pro Display XDR can produce more than a billion colors with extreme accuracy. State-of-the-art calibration and a sophisticated algorithm ensure that you get the highest-quality color possible.
LED in a whole new light.
True-to-life imagery requires having extremely bright areas of the screen right next to extremely dark areas. Without precise backlight control, this can cause an unintended glow called blooming. Pro Display XDR is able to dramatically reduce blooming using advanced LED technology, light shaping, and intelligent image processing.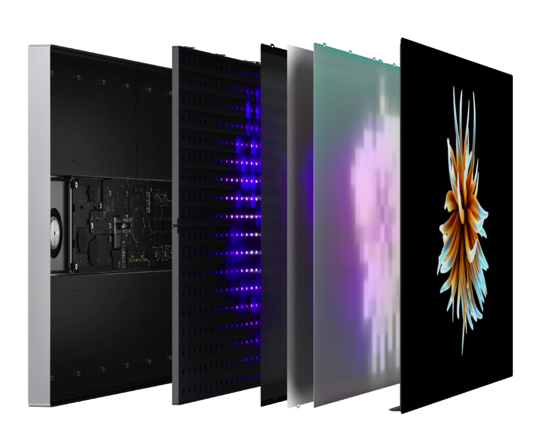 Innovation in every layer.
Every aspect of the light imaging system in Pro Display XDR is crucial to the overall quality of what you see onscreen. Each element builds on top of the last to create a display with unbelievable brightness and contrast.
Superwide viewing angle.
When multiple people review work together on a single screen, it's critical that everyone sees the same thing. While most pro desktop displays claim a wide viewing angle, in reality, color and image quality become distorted when seen off-axis. With industry-leading polarizer technology, Pro Display XDR achieves a superwide viewing angle that maintains exceptional color and contrast.
Up to
25x
better off-axis contrast
than a typical LCD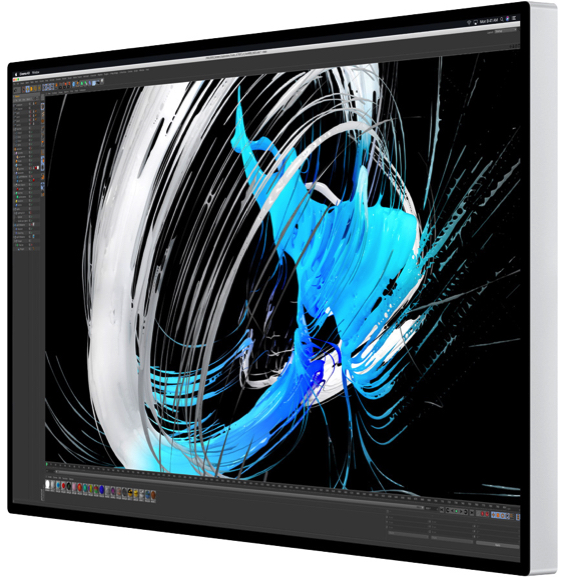 Goes with the workflow.
Professionals require a lot from their displays. But each person has different needs. Resolution, reference modes, reliable calibration. Pro Display XDR has everything you need in a modern workflow, bringing a new level of efficiency to every production. It wasn't just made for the pro workflow. It redefines it.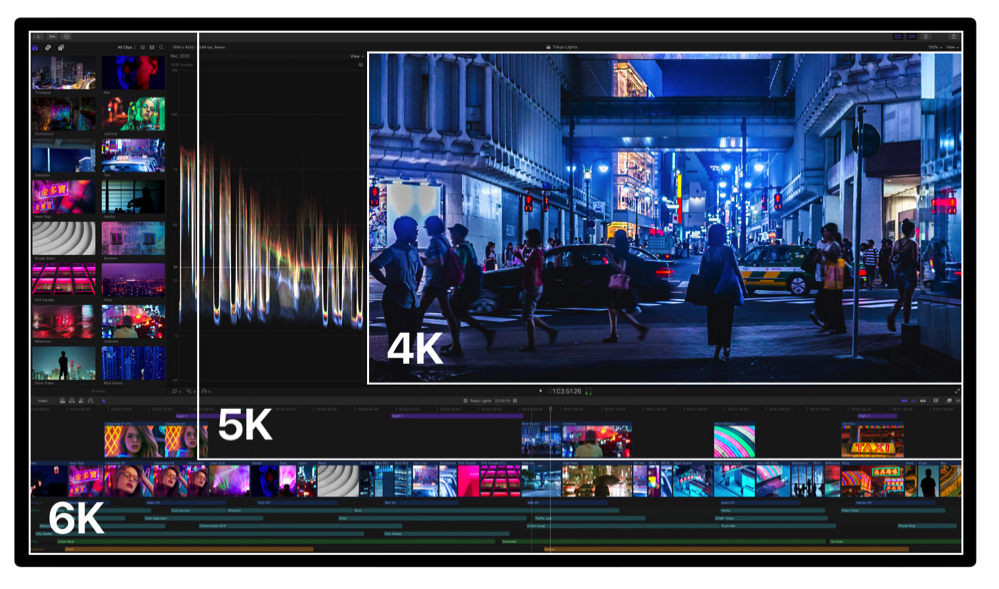 Many creatives. One vision.
Pro video workflows involve a range of professionals with unique setups. What's always been missing is the ability to see the same image across an entire production. Pro Display XDR allows pros at every point in the process to experience exactly the same groundbreaking picture quality.
Retina 6K. Expand your view.
Higher resolution means more than just a better-quality image. With a Retina 6K display, Pro Display XDR gives you nearly 40 percent more screen real estate than a 5K display. While most displays max out at around 150 pixels per inch (ppi), our Retina display has 218 ppi, providing astoundingly sharp and detailed imagery. It's a massive creative canvas that easily fits 4K content, your tools, and much more all in one screen.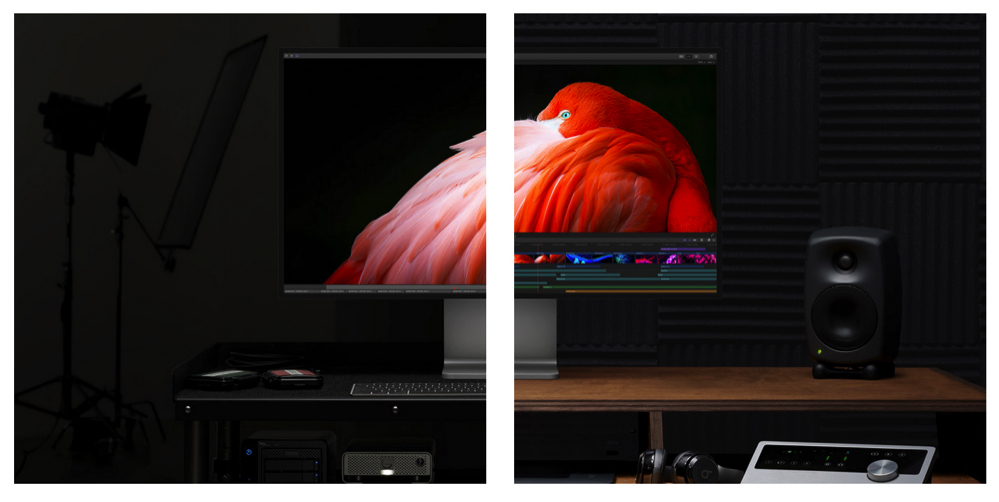 Post-production.
Image reproduction remains consistent across every point of your workflow, ensuring that everyone is always on the same page.
On location.
From the start of a shoot, Pro Display XDR reveals the content you're capturing with incredible accuracy.
Reference modes.
It's easy to adjust Pro Display XDR to match the requirements of HDR, HD, SD video, digital cinema, and broader uses such as photography, web development, design, and print. Just select a mode, and the display reconfigures itself to match a specified color space, white point, gamma, and brightness. You even have the ability to create custom reference modes.
True Tone.
The lighting around you can affect the way you see onscreen colors. True Tone on Pro Display XDR uses a breakthrough dual ambient light sensor design — with a sensor on the front and another on the back — to better gauge your overall lighting environment. This facilitates more exact adjustments to the color and intensity of your display, so you can have accurate viewing in all lighting conditions.
Expertly calibrated.
Pro Display XDR is optimized to more than meet the standards of creative professionals. Every display goes through our state-of-the-art color calibration. Each of the display's 576 LEDs is also individually calibrated and has its light profile stored. An algorithm then uses this information to determine the exact light intensity at which each LED should be modulated to produce the best possible image.
A beautiful picture is only part of the story.
Pro Display XDR is stunning every way you look at it. Its screen stretches edge to edge with just a 9 mm border, so your work takes center stage. The aluminum enclosure is just an inch thick and features an innovative lattice pattern that reduces weight and increases airflow.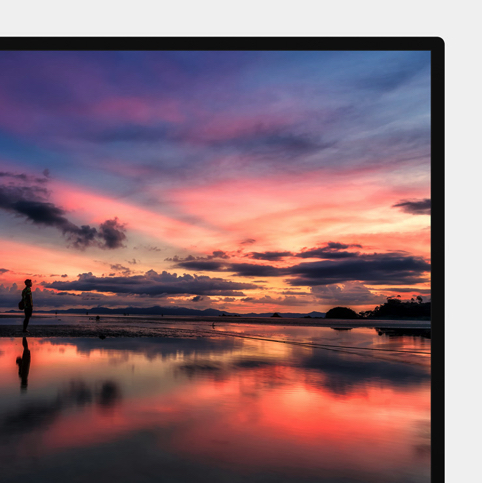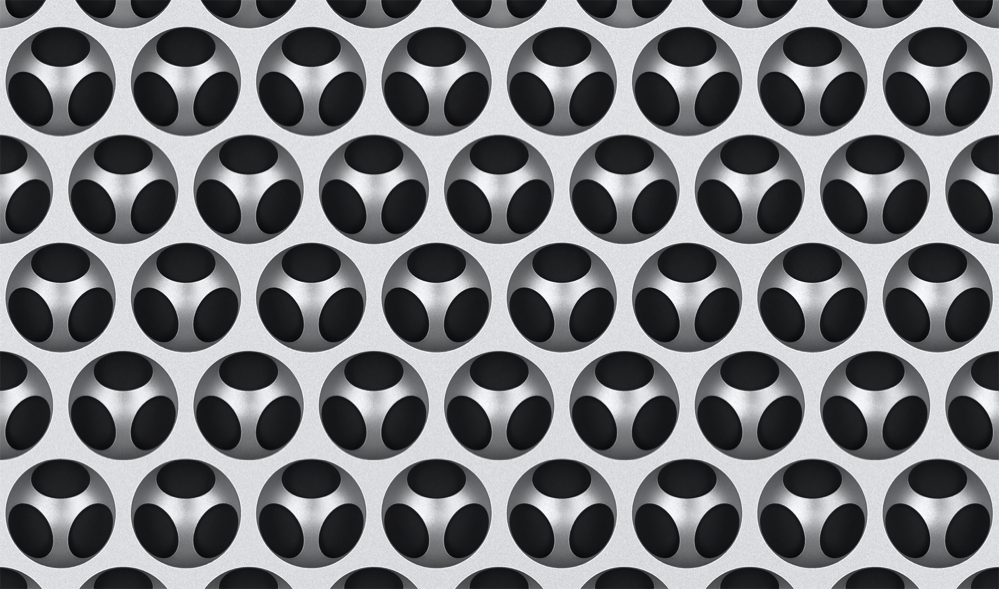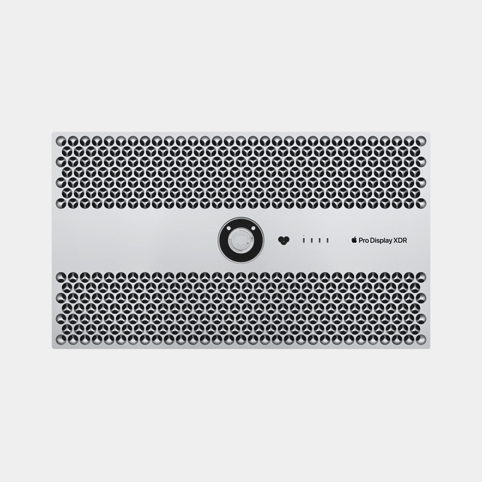 More air than metal.
The lattice pattern machined into the aluminum has many advantages. It more than doubles the surface area exposed to air, facilitating additional airflow and acting as a heat sink. This allows for fast and quiet cooling, enabling Pro Display XDR to sustain an extreme level of brightness indefinitely. Inlet and exhaust vents work through this pattern to draw in cool air and eject hot air away from the system, limiting the potential for hot air to be reingested.
Elevate your work. And rotate it, too.
Every aspect of Pro Display XDR was designed with pros in mind. The Pro Stand is no exception. Height, tilt, rotation — it's completely adjustable. It's stable without taking up much space. And its ability to rotate to landscape or portrait makes it perfect for any type of work.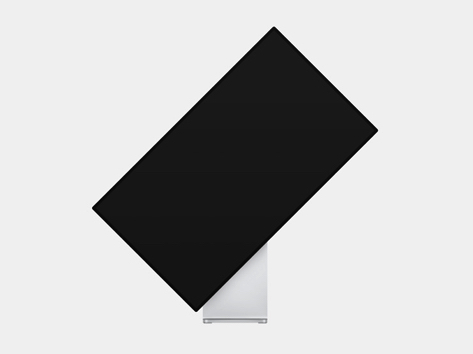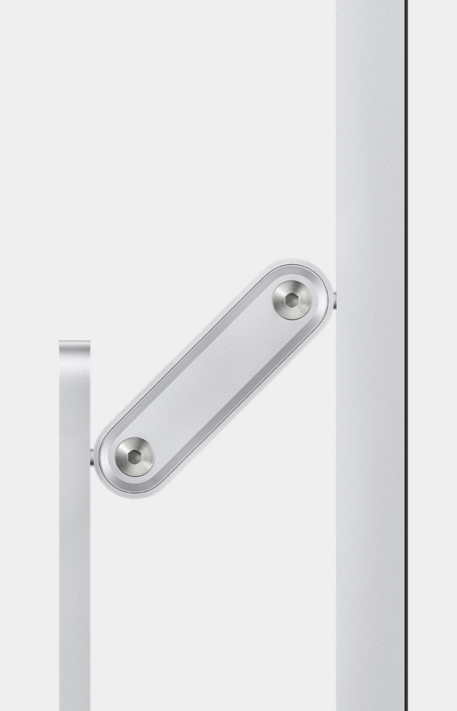 Fine-tuned fine‑tuning.
The Pro Stand makes every adjustment of your display feel seamless. Precision tilting and 120 mm of height adjustment help Pro Display XDR adapt to any viewing condition. The angle of the display stays true even as you adjust the height. With the Pro Stand, you get a display that feels weightless, moves effortlessly where you want it, and stays exactly where you leave it.
Every side is its good side.
The Pro Stand gives you the ability to move between landscape and portrait whenever you want. All you have to do is unlock the slider and turn the display. Whether you're a developer, a photographer, or a composer, you can see more of your work without endless scrolling.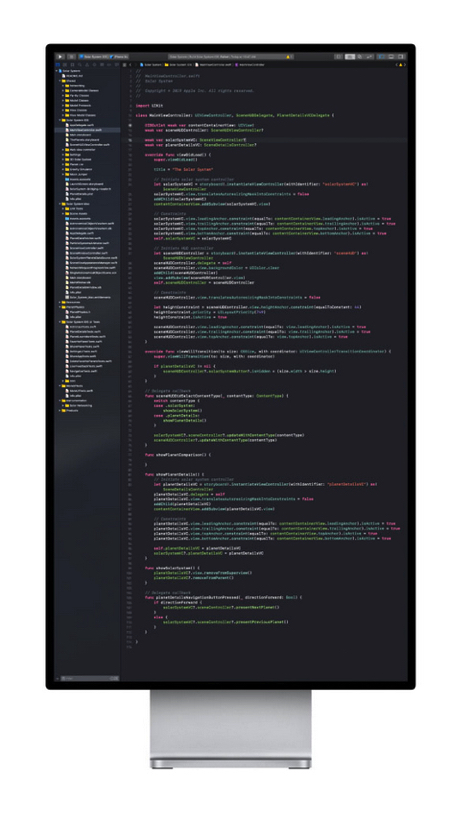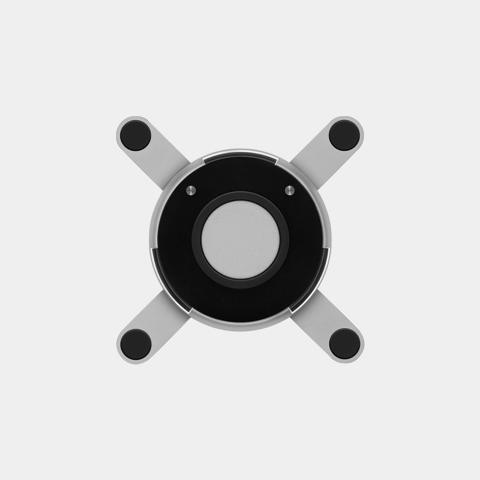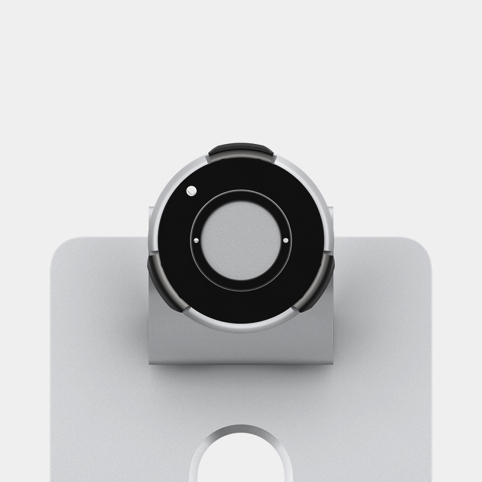 Detach. Move. Attach.
Having the freedom to move between being on set and working in the studio can make a big difference. The magnetic connector on the Pro Stand makes it easy to attach and detach from its polar-opposite magnet on the back of Pro Display XDR. These magnets guide the connection while latches automatically engage and securely lock the stand to the display. Detaching it is as simple as unlocking the slider.
Available VESA Mount Adapter.
Many pros have unique mounting setups for their displays. The VESA Mount Adapter attaches to the display in a matter of seconds for quick and easy mounting.
Powerful partnerships.
Pair Pro Display XDR with Mac Pro to create the ultimate professional workstation. Or connect it to another Mac with Thunderbolt 3.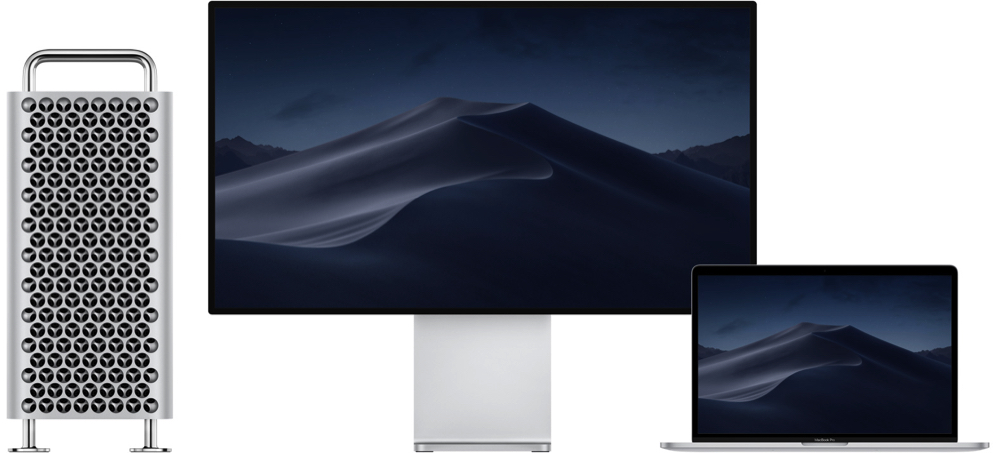 © AppleSupport.dk • 5.2019