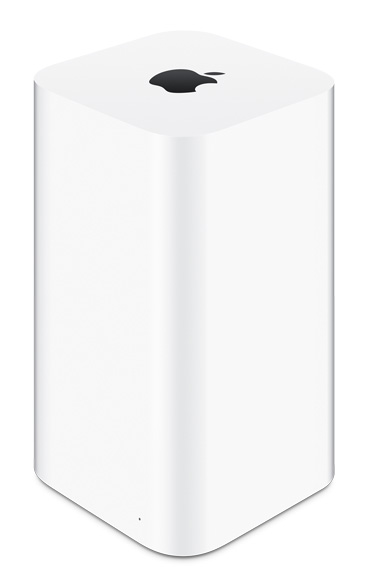 With AirPort Time Capsule, you get a super-fast Wi-Fi base station and an easy-to-use backup device all in one. And backing up your data couldn't be simpler. Just set it up once and AirPort Time Capsule does the rest. It works with Time Machine in OS X to back up your Mac automatically and wirelessly, so you never have to worry about losing anything important again. Every photo. Every file. Every song. Even your apps and OS X settings are saved. AirPort Time Capsule stores it all — up to 2TB or 3TB of data.1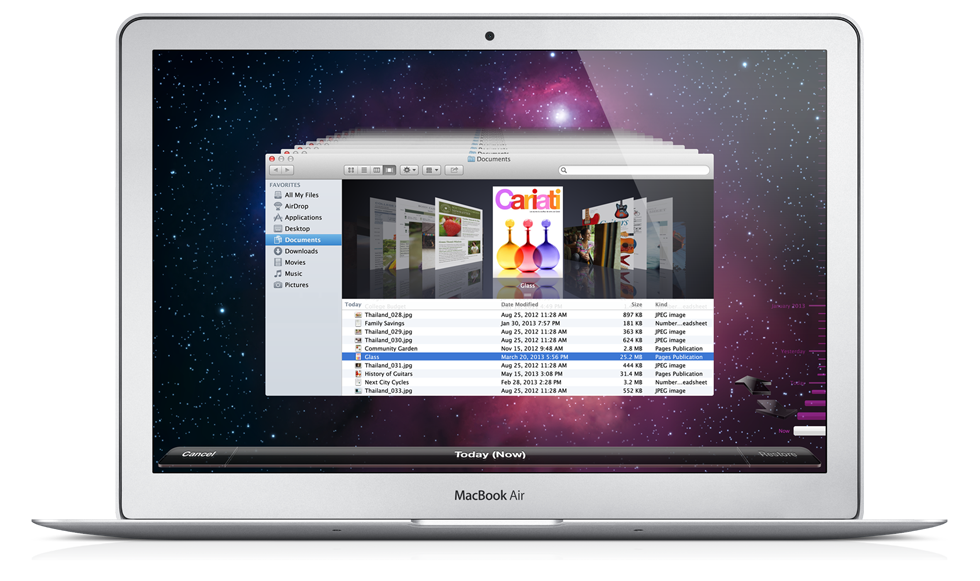 We've built a faster time machine.
AirPort Time Capsule is designed to partner seamlessly with Time Machine in OS X Leopard or later to protect your data. They work together smartly so that after the initial backup, only the files you've changed are backed up — automatically, wirelessly, and in the background. Since Time Machine continuously makes a copy of everything on your Mac — and saves multiple versions — you can easily access and restore previous versions of a single file, a folder, or even your entire Mac. And with an all-new design and ultra-fast 802.11ac Wi-Fi, backing up to AirPort Time Capsule is up to 50 per cent faster than before.2
A backup plan for your Mac.
Actually, all your Macs.
Have multiple Mac computers in your home or office? AirPort Time Capsule can back up and store files for each Mac on your wireless network. No longer do you have to attach an external drive to each Mac every time you want to back up. AirPort Time Capsule spares you the work. Your computers are always backed up — automatically and wirelessly.
More than enough space to go round.
AirPort Time Capsule is your one place for backing up everything. Its massive 2TB or 3TB hard drive gives you all the capacity and safety you need. So whether you have 250 songs or 250,000 songs to back up, room is the last thing you'll run out of.
802.11ac. The new definition of fast.
More than just a wireless hard drive, AirPort Time Capsule is also a fully featured Wi-Fi base station with the latest three-stream 802.11ac technology. Now you can reach data rates of up to 1.3 Gbps3 — triple the previous 802.11n standard. Which means up to three times faster Wi-Fi.4 You also get double the channel bandwidth, with 80MHz-wide channels providing more room for more data to flow faster than ever. And if you have 802.11a/b/g/n devices, AirPort Time Capsule maximises that connection as well. What you do with all that extra speed is up to you.
Simultaneous dual-band support.
AirPort Time Capsule features simultaneous dual-band 802.11ac Wi‑Fi. That means it transmits at both the 2.4GHz and 5GHz frequencies at the same time. So no matter which band your wireless devices use, they'll automatically connect to the best available band for the fastest possible performance.
Beamforming puts the focus on your device.
With 802.11ac technology comes the intelligent, powerful beamforming antenna array. Most base station antennas emit an equal and constant Wi-Fi signal in all directions. But the beamforming antenna array is smarter — it knows where an 802.11ac device is on the network. Then AirPort Time Capsule targets its signal to that device. So your Wi-Fi signal is stronger, clearer and faster.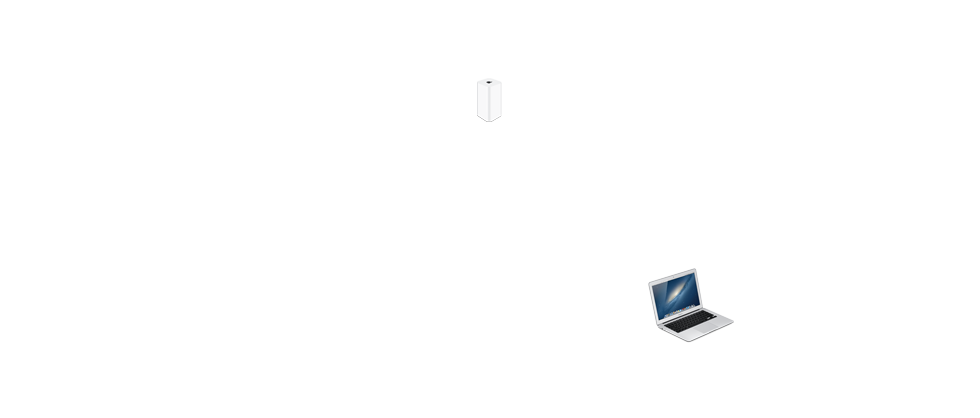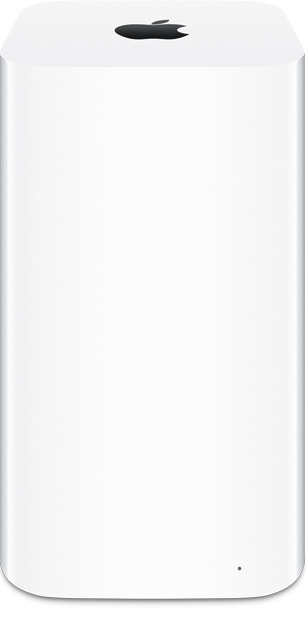 A top-down approach to design.
For the all-new design of AirPort Time Capsule, we took an approach that centred on performance. We made it taller and put the antennas at the top, creating a higher platform for dispersing the signal. We also increased the number of antennas. There are now six of them — three for the 2.4GHz band and three for the 5GHz band. Together with 802.11ac wireless technology, they let you connect faster, farther, and with more power than ever before. The bar for Wi-Fi base stations has been raised. In every way.
Smaller footprint. More desk space.
The new vertical design not only improves Wi-Fi performance, it also saves you valuable desk space. At less than 10 centimetres square, the footprint of AirPort Time Capsule is 75 per cent smaller than its predecessor. And to keep everything tidy, even the power supply is built in. Which means AirPort Time Capsule takes up no more space than it should.

With AirPort Time Capsule, getting your new Wi-Fi network up and running takes less time — and less effort — than making a cup of tea. That's because a setup assistant is built into iOS and into AirPort Utility for OS X. As soon as you plug in your AirPort Time Capsule and connect it to your DSL or cable modem, you can follow the simple instructions on your Mac or iOS device. There are no complicated steps to follow and no obscure terminology to learn. The setup assistant does all the work, so you don't have to.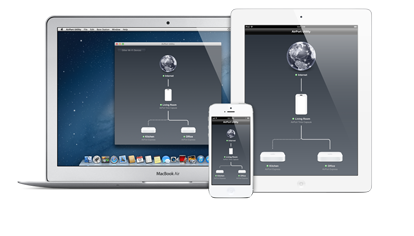 Manage your Wi-Fi network from your
iOS device or Mac.
Once your network is set up, AirPort Utility for iOS and OS X lets you manage and monitor it from your iPad, iPhone, iPod touch or Mac. Your AirPort Time Capsule — along with other AirPort base stations you have connected — appears graphically onscreen, so you can see your settings at a glance, make changes, apply updates and more.

AirPort Utility App

Download AirPort Utility for iOS free from the App Store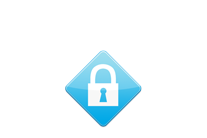 Get online safely and securely.

AirPort Time Capsule includes a built-in firewall that creates a barrier between your network and the Internet, protecting your data from malicious attacks. When you set up AirPort Time Capsule, the firewall is automatically turned on, so you don't have to do a thing. Except enjoy the web with peace of mind.

Put out the Wi-Fi welcome mat for guests.

With the guest networking feature, you can set up a separate Wi-Fi network just for guests. Use a different password or no password at all. A guest network allows access only to the Internet, so your primary network — including any external hard drive, printer or other LAN-attached device — remains secure.

Connect to Wi-Fi from any device.

Mac. PC. iPhone. iPad. Apple TV. Really, any Wi-Fi-enabled device you have will work with AirPort Time Capsule. That's because it's compatible with devices using the 802.11a, 802.11b, 802.11g, 802.11n and 802.11ac specifications.

Go the wired route if you want.

AirPort Time Capsule includes three Gigabit Ethernet LAN ports for fast wired connectivity with a desktop computer, network drive, DVR or other device.
Meet the entire AirPort family.
AirPort Express makes it easy to set up or extend a wireless network anywhere. Need more speed? AirPort Extreme gives you up to 3x faster Wi-Fi. And for automatic wireless backup of up to 3TB of data, choose AirPort Time Capsule.